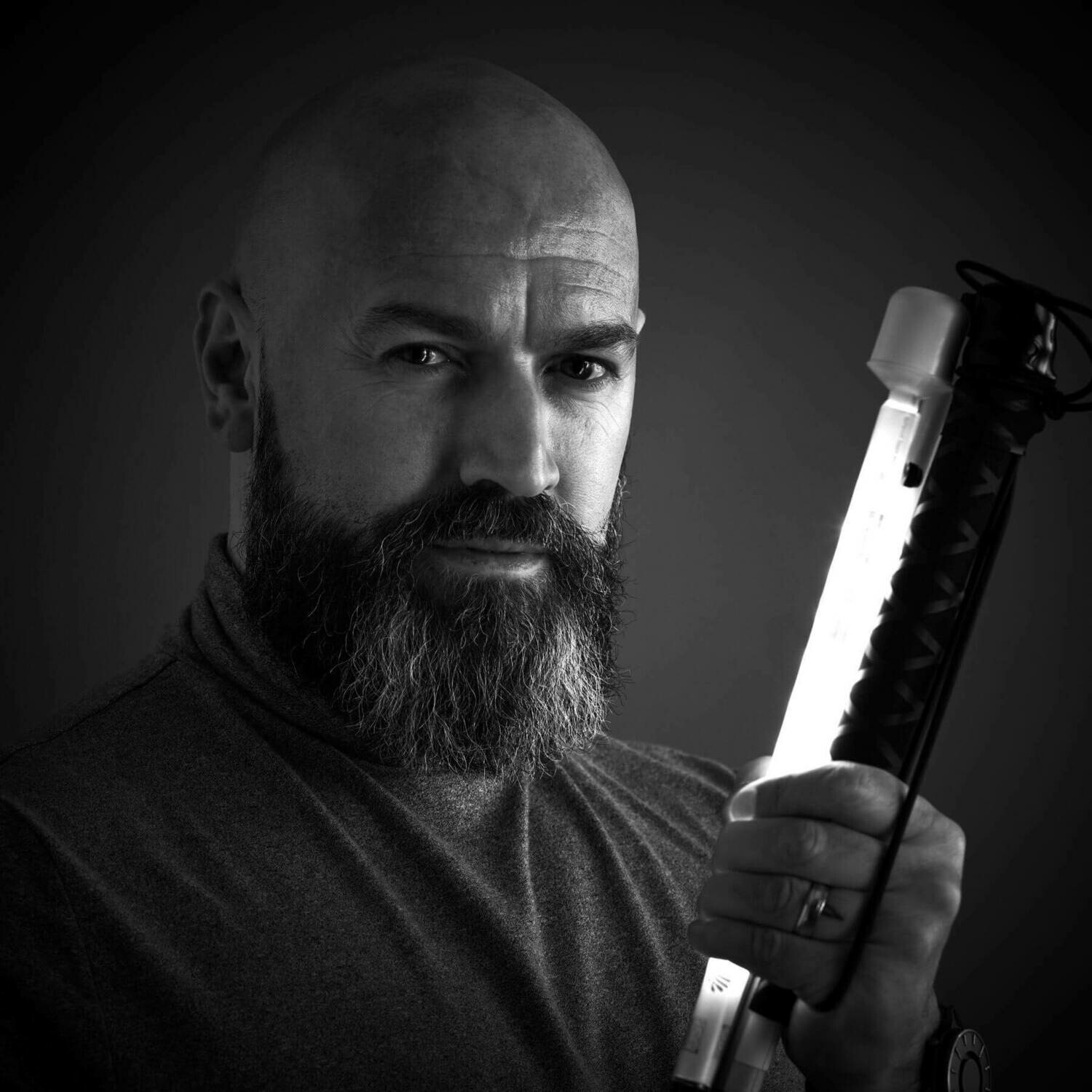 Gizahand LED Mobility Cane (125cm / 49.22" inches)
SKU GZ0125
Product Details
INTRODUCTORY PRICING ON THE GIZAHAND LED MOBILITY CANE!
Preorder your Gizahand LED Mobility Cane for $195 by February 15th, 2020 for shipping in mid-April.
As the exclusive US distributor of the Gizahand LED Mobility Cane, the Low Vision Shop is excited to offer this USB-rechargeable illuminated cane that delivers bright light for navigation and makes users more visible to pedestrians, cyclists, and motorists. The collapsible mobility cane provides comfort, security, and confidence to low-vision and blind individuals in dark or poorly lit situations.
LEDs are embedded in the 10-inch section of the cane that is closest to the ground, and they can be used while the cane is folded or unfolded. A small Pebble Ministick rechargeable USB battery fits into the top of the handle and gives three hours of ultrabright light. You can use the cane without illumination by simply removing the battery. The battery doubles as a portable charger for your smartphone.
PLEASE NOTE: All mobility cane customers are strongly advised to receive proper instruction in how to use the cane by an orientation and mobility (O&M) specialist.

Gizahand LED Mobility Cane Features

Lightweight aluminum folding sections

Three hours of ultrabright LED light when extended or folded

Comfortable grip with flexible strap

Two USB-rechargeable batteries

Accepts cane tips from other leading manufacturers

Developed by a former British aerospace engineer in consultation with leading sight-loss organizations and innovation centers
Specifications
Three cane lengths

49-inches, four sections

53-inches, four sections

57-inches, five sections

Weight: 1 pound

12-month warranty

Aluminium construction

Made in the United Kingdom
Save this product for later